Synthesis of meta and para-substituted aromatic sulfonate derivatives of polydentate phenylazaphosphinate ligands: enhancement of the water solubility of emissive europium(III) EuroTracker® dyes
Delbianco, M.; Lamarque, L.; Parker, D.
Authors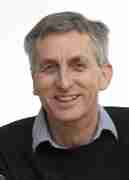 Abstract
The synthesis is described of a series of meta and para-substituted phenylsulfonate derivatives of very bright Eu(III) complexes with arylphosphinate groups and strongly absorbing arylalkynylpyridine moieties. The synthetic route involved the early introduction of trifluoroethyl esters to protect the sulfonic acid group, withstanding the use of reagents including acetyl bromide and mCPBA, and tolerating acid-catalysed esterification and Sonogashira reaction conditions. The Eu(III) complexes exhibit enhanced water solubility; their photophysical properties are not perturbed significantly by introduction of the anionic sulfonate groups.
Citation
Delbianco, M., Lamarque, L., & Parker, D. (2014). Synthesis of meta and para-substituted aromatic sulfonate derivatives of polydentate phenylazaphosphinate ligands: enhancement of the water solubility of emissive europium(III) EuroTracker® dyes. Organic and Biomolecular Chemistry, 12(40), 8061-8071. https://doi.org/10.1039/c4ob01143k
| | |
| --- | --- |
| Journal Article Type | Article |
| Publication Date | Oct 28, 2014 |
| Deposit Date | Nov 14, 2014 |
| Publicly Available Date | Nov 20, 2014 |
| Journal | Organic and Biomolecular Chemistry |
| Print ISSN | 1477-0520 |
| Electronic ISSN | 1477-0539 |
| Publisher | Royal Society of Chemistry |
| Peer Reviewed | Peer Reviewed |
| Volume | 12 |
| Issue | 40 |
| Pages | 8061-8071 |
| DOI | https://doi.org/10.1039/c4ob01143k |
Files
Accepted Journal Article (840 Kb)
PDF
You might also like
Downloadable Citations