Engaging with Men and Boys about Gender Norms: Engagement Toolkit
Burrell, S.R.; Ruxton, S.; Westmarland, N.
Authors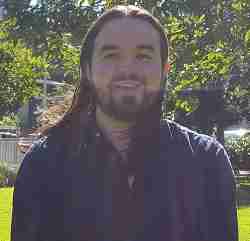 Abstract
This toolkit has been created out of a piece of research for the Government Equalities Office, which included a rapid evidence assessment of previous literature, 17 interviews with experts, and a survey of 143 people doing work with men and boys. It is designed to be used by anyone interested in learning more about how to engage effectively with men and boys about issues connected to masculinity and gendered social norms. It is therefore particularly relevant for those who do some form of work with men and boys in a professional or voluntary capacity and are interested in thinking more about why and how to address masculine gender norms as part of that. It could also be utilised by those who are already involved in specialist work with men and boys focusing on gender-related issues, to gain new ideas and help develop their practice further. However, gendered social norms affect all of us and are relevant to all of our lives, so aspects of the toolkit could also be used by the general public more broadly to consider how to engage in critical conversations with men and boys about gender. The recommendations within this toolkit are therefore based on findings which are discussed in the full research report from the project, entitled 'Changing gender norms: Engaging with men and boys'. The online version of the toolkit, which includes a downloadable poster and videos asking experts why we should engage with men and boys about gender norms, can be viewed at https://www.dur.ac.uk/criva/geotoolkit/.
Citation
Burrell, S., Ruxton, S., & Westmarland, N. (2020). Engaging with Men and Boys about Gender Norms: Engagement Toolkit. Government Equalities Office
Files
You might also like
Downloadable Citations