Men, work, and care in the UK in the wake of Covid-19
Ruxton, S.; Burrell, S.R.
Authors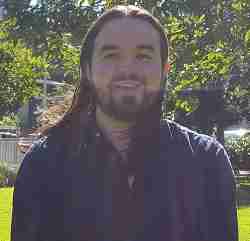 Contributors
Abstract
COVID-19 has had an immense impact on every aspect of UK society, not least the economy. It has radically altered the labour market and workplaces, with potentially long-term ramifications for the nature, location, and organisation of work, pushing existing post-Fordist shifts considerably further towards flexibility and precarity. This is especially significant for men, given that paid employment has long been a core component of male identity. However, during the pandemic, women's jobs became more precarious due to their disproportionate role in caregiving, potentially undermining moves towards gender equality in the labour market. Yet COVID-19 has simultaneously shone a spotlight on the importance of care to the functioning of society – and to people's welfare. The need for community support, and the closure of schools and childcare, meant that many people became more actively involved in caregiving – including men. The pandemic thus potentially heralded forward movements in active fatherhood and 'caring masculinities', which are beneficial for the welfare of women, children, and the planet – and men themselves. However, as explored in this chapter, this is not inevitable, and the long-term implications of the pandemic remain to be seen, with the reinforcement of patriarchal inequalities also distinctly possible.
Citation
Ruxton, S., & Burrell, S. (2022). Men, work, and care in the UK in the wake of Covid-19. In A. Tarrant, L. Ladlow, & L. Way (Eds.), Men and Welfare (46-59). Routledge. https://doi.org/10.4324/9781003178811
| | |
| --- | --- |
| Online Publication Date | Dec 30, 2022 |
| Publication Date | 2022 |
| Deposit Date | Jan 22, 2023 |
| Publicly Available Date | Jul 1, 2024 |
| Publisher | Routledge |
| Pages | 46-59 |
| Edition | 1st Edition |
| Book Title | Men and Welfare |
| Chapter Number | 4 |
| DOI | https://doi.org/10.4324/9781003178811 |
Files
This file is under embargo until Jul 1, 2024 due to copyright restrictions.
You might also like
Downloadable Citations