The synthesis and characterisation of Cu₂MX₄ (M = W or Mo; X = S, Se or S/Se) materials prepared by a solvothermal method
Crossland, C.J.; Hickey, P.J.; Evans, J.S.O.
Authors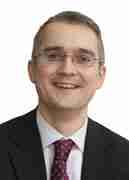 Abstract
This paper describes the synthesis of a family of layered materials with general formula Cu2MX4 (M = W or Mo; X = S, Se or S/Se) by a solvothermal route. The effect of synthesis temperature has been investigated and found to determine the structural form of the material produced. The structures of all materials have been solved and refined using powder X-ray diffraction. Variable temperature diffraction experiments have been performed on Cu2WS4 and Cu2WSe4. Conductivity measurements show Cu2WSe4 is semiconducting.
Citation
Crossland, C., Hickey, P., & Evans, J. (2005). The synthesis and characterisation of Cu₂MX₄ (M = W or Mo; X = S, Se or S/Se) materials prepared by a solvothermal method. Journal of materials chemistry, 15(34), 3452-3458. https://doi.org/10.1039/b507129a
| | |
| --- | --- |
| Journal Article Type | Article |
| Publication Date | 2005-07 |
| Deposit Date | Apr 20, 2007 |
| Journal | Journal of Materials Chemistry |
| Print ISSN | 0959-9428 |
| Electronic ISSN | 1364-5501 |
| Publisher | Royal Society of Chemistry |
| Peer Reviewed | Peer Reviewed |
| Volume | 15 |
| Issue | 34 |
| Pages | 3452-3458 |
| DOI | https://doi.org/10.1039/b507129a |
You might also like
Downloadable Citations