Towards the solution to the giant graviton puzzle
Bena, Iosif; Smith, Douglas J.
Authors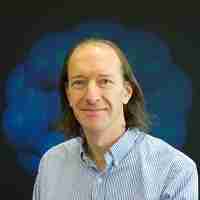 Abstract
In this paper we present several ideas toward the solution to the giant graviton puzzle-the apparent multiplicity of supergravity states dual to field theory chiral primary operators. We use the fact that, for certain ranges of the angular momentum, giant gravitons can be mapped into vacua of a dual theory to argue that the sphere and AdS giant gravitons have very different boundary descriptions and that an unpolarized Kaluza Klein graviton is unphysical in the regime where giant gravitons exist. We also show that a generic boundary state can correspond to different giant graviton configurations, which have nonoverlapping ranges of validity.
Files
Published Journal Article (106 Kb)
PDF
Copyright Statement
© 2005 The American Physical Society
You might also like
Downloadable Citations