Structural and magnetic characterization of iron oxyselenides Ce2O2Fe2OSe2 and Nd2O2Fe2OSe2
McCabe, E.E.; Wills, A.S.; Chapon, L.; Manuel, P.; Evans, J.S.O.
Authors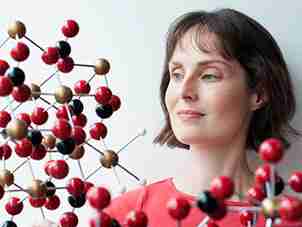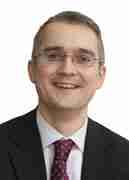 Abstract
We present here an investigation of the magnetic ordering in the Mott insulating oxyselenide materials Ln2O2Fe2OSe2 (Ln=Ce, Nd). Neutron powder diffraction data are consistent with a noncollinear multi-k ordering on the iron sublattice structure and analysis indicates a reduced magnetic correlation length perpendicular to the [Fe2O]2+ layers. The magnetic role of the Ln3+ cations is investigated and Ce3+ moments are found to order at T≤16 K.
Citation
McCabe, E., Wills, A., Chapon, L., Manuel, P., & Evans, J. (2014). Structural and magnetic characterization of iron oxyselenides Ce2O2Fe2OSe2 and Nd2O2Fe2OSe2. Physical review B, 90(16), Article 165111. https://doi.org/10.1103/physrevb.90.165111
| | |
| --- | --- |
| Journal Article Type | Article |
| Publication Date | Oct 9, 2014 |
| Deposit Date | May 4, 2015 |
| Publicly Available Date | May 6, 2015 |
| Journal | Physical Review B |
| Print ISSN | 1098-0121 |
| Electronic ISSN | 1550-235X |
| Publisher | American Physical Society |
| Peer Reviewed | Peer Reviewed |
| Volume | 90 |
| Issue | 16 |
| Article Number | 165111 |
| DOI | https://doi.org/10.1103/physrevb.90.165111 |
Files
arXiv version (1.8 Mb)
PDF
Copyright Statement
arXiv version
You might also like
Downloadable Citations