Revisiting the thermal and chemical expansion and stability of La0.6Sr0.4FeO3−
de Leeuwe, Christopher; Hu, Wenting; Neagu, Dragos; Papaioannou, Evangelos I.; Pramana, Stevin; Ray, Brian; Evans, John S.O.; Metcalfe, Ian S.
Authors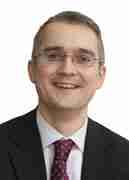 Abstract
The thermal and chemical expansivity of La1-xSrxFeO3-δ (x ​= ​0.4) was measured using in situ powder neutron and synchrotron X-ray diffraction at temperatures between 932 ​K and 1170 ​K and oxygen partial pressures, , between 10−19 ​bar and 0.1 ​bar, giving a wide range of oxygen non-stoichiometry from δ 0.05 to 0.22. Changes in δ were measured independently using gas analysis. This and temperature range covers the material's use as a chemical looping oxygen carrier, a sensor material and in solid oxide fuel cells. Thermal and chemical expansivities were found to be dependent on the oxygen non-stoichiometry, δ. For δ ​< ​0.2 and T ​= ​932–1050 ​K, the linear thermal expansivity was 5.72(4) ​× ​10−5 ​Å/K and the linear chemical expansivity was 0.144(9) Å per unit change in δ. For δ ​> ​0.2 and T ​= ​973–1173 ​K, the linear thermal expansivity increases to 6.18(8) ​× ​10−5 ​Å/K. For δ ​> ​0.2, the linear chemical expansivity varies with both δ and temperature.
Citation
de Leeuwe, C., Hu, W., Neagu, D., Papaioannou, E. I., Pramana, S., Ray, B., …Metcalfe, I. S. (2021). Revisiting the thermal and chemical expansion and stability of La0.6Sr0.4FeO3−. Journal of Solid State Chemistry, 293, Article 121838. https://doi.org/10.1016/j.jssc.2020.121838
| | |
| --- | --- |
| Journal Article Type | Article |
| Acceptance Date | Oct 26, 2020 |
| Online Publication Date | Nov 6, 2020 |
| Publication Date | 2021-01 |
| Deposit Date | Nov 26, 2020 |
| Publicly Available Date | Nov 30, 2021 |
| Journal | Journal of Solid State Chemistry |
| Print ISSN | 0022-4596 |
| Publisher | Elsevier |
| Peer Reviewed | Peer Reviewed |
| Volume | 293 |
| Article Number | 121838 |
| DOI | https://doi.org/10.1016/j.jssc.2020.121838 |
Files
Published Journal Article (1.7 Mb)
PDF
Publisher Licence URL
http://creativecommons.org/licenses/by/4.0/
Copyright Statement
© 2020 The Authors. Published by Elsevier Inc. This is an open access article under the CC BY license (http://creativecommons.org/licenses/by/4.0/)
You might also like
Downloadable Citations