Fish community and abundance response to improved connectivity and more natural hydromorphology in a post-industrial subcatchment
Sun, J.; Tummers, J.S.; Galib, S.M.; Lucas, M.C.
Authors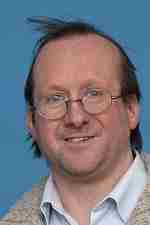 Abstract
Barrier removal and fish pass construction are increasingly used as tools to restore river connectivity and improve habitat quality, but the effectiveness of subcatchment-scale connectivity restoration on recovery of fish communities is poorly understood. We used a before-after-downstream-upstream methodology to determine the effects of subcatchment-scale connectivity restoration on fishes in a fragmented tributary of the River Wear, Northeast England, between 2013 and 2019. Following restoration (three barriers removed, five barriers fitted with fish passes, two barriers unaltered), riffle habitat increased, fine sediment decreased, and most fish species benefitted. Total fish abundance, comprising seven native species, increased 3 years after the restoration and remained elevated to the end of the study. Mean brown trout (Salmo trutta) density increased from 20.9 ± 6.3 to 33.8 ± 16.8 per 100m2 from 2013 to 2019, with Young-of-Year trout increasing from 10.6 ± 4.6 to 19.8 ± 11.8 per 100m2. Connectivity restoration reduced the mean age of trout, suggesting a change to an increased migratory component of the population. Density of bullhead (Cottus perifretum), a species with poor dispersal ability, increased from 4.6 ± 2.7 to 32.6 ± 17.9 per 100m2 over 2013 to 2019. Stone loach (Barbatula barbatula), also a less mobile species but tolerant to fine sediment, decreased in abundance where barriers were removed. Atlantic salmon (Salmo salar) were absent over the study timescale, despite being common in the Wear, and despite suitable habitat and water quality in the restored subcatchment, suggesting a hysteresis effect. Our findings indicate that, where good water quality exists, restoring river connectivity and hydromorphology at a subcatchment scale is beneficial for most native resident and migratory fishes. However, the ecological benefits of connectivity restoration, especially in rivers with many barriers, may take several years to develop. We encourage well-controlled long-term studies reporting the outcomes of large-scale connectivity restoration.
Citation
Sun, J., Tummers, J., Galib, S., & Lucas, M. (2022). Fish community and abundance response to improved connectivity and more natural hydromorphology in a post-industrial subcatchment. Science of the Total Environment, 802(2022), Article 149720. https://doi.org/10.1016/j.scitotenv.2021.149720
| | |
| --- | --- |
| Journal Article Type | Article |
| Acceptance Date | Aug 13, 2021 |
| Online Publication Date | Aug 24, 2021 |
| Publication Date | Jan 1, 2022 |
| Deposit Date | Aug 23, 2021 |
| Publicly Available Date | Sep 8, 2021 |
| Journal | Science of the Total Environment |
| Print ISSN | 0048-9697 |
| Electronic ISSN | 1879-1026 |
| Publisher | Elsevier |
| Peer Reviewed | Peer Reviewed |
| Volume | 802 |
| Issue | 2022 |
| Article Number | 149720 |
| DOI | https://doi.org/10.1016/j.scitotenv.2021.149720 |
Files
Published Journal Article (2.3 Mb)
PDF
Publisher Licence URL
http://creativecommons.org/licenses/by/4.0/
Copyright Statement
© 2021 The Authors. Published by Elsevier B.V. This is an open access article under the CC BY license (http://creativecommons.org/licenses/by/4.0/)
You might also like
Downloadable Citations