Circularly polarised luminescence laser scanning confocal microscopy to study live cell chiral molecular interactions
Stachelek, Patrycja; MacKenzie, Lewis; Parker, David; Pal, Robert
Authors
Dr Patrycja Brook patrycja.stachelek@durham.ac.uk
Royal Society University Research Fellow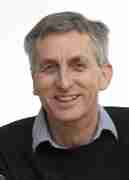 Abstract
The molecular machinery of life is founded on chiral building blocks, but no experimental technique is currently available to distinguish or monitor chiral systems in live cell bio-imaging studies. Luminescent chiral molecules encode a unique optical fingerprint within emitted circularly polarized light (CPL) carrying information about the molecular environment, conformation, and binding state. Here, we present a CPL Laser Scanning Confocal Microscope (CPL-LSCM) capable of simultaneous chiroptical contrast based live-cell imaging of endogenous and engineered CPL-active cellular probes. Further, we demonstrate that CPL-active probes can be activated using two-photon excitation, with complete CPL spectrum recovery. The combination of these two milestone results empowers the multidisciplinary imaging community, allowing the study of chiral interactions on a sub-cellular level in a new (chiral) light.
Citation
Stachelek, P., MacKenzie, L., Parker, D., & Pal, R. (2022). Circularly polarised luminescence laser scanning confocal microscopy to study live cell chiral molecular interactions. Nature Communications, 13(1), Article 533. https://doi.org/10.1038/s41467-022-28220-z
Files
Published Journal Article (1.7 Mb)
PDF
Publisher Licence URL
http://creativecommons.org/licenses/by/4.0/
Copyright Statement
Open Access This article is licensed under a Creative Commons Attribution 4.0 International License, which permits use, sharing, adaptation, distribution and reproduction in any medium or format, as long as you give appropriate credit to the original author(s) and the source, provide a link to the Creative Commons license, and indicate if changes were made. The images or other third party material in this article are included in the article's Creative Commons license, unless indicated otherwise in a credit line to the material. If material is not included in the article's Creative Commons license and your intended use is not permitted by statutory regulation or exceeds the permitted use, you will need to obtain permission directly from the copyright holder. To view a copy of this license, visit http://creativecommons.org/licenses/by/4.0/.
You might also like
Downloadable Citations