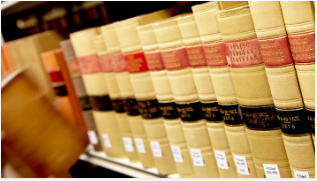 Durham Law School is a top law school of international excellence. We're consistently ranked one of the best in the UK - including 3rd in the 2014 Research Excellence Framework - and a top 40 QS World Ranking law school. Our innovative, distinctive and impactful research is nationally and internationally recognised as making a distinctive contribution within and beyond the discipline of law.

We are at the forefront of doctrinal, theoretical and interdisciplinary debates where our contributions have made a significant impact. Examples include our work on reforming the legal regulation of expression, especially media freedom and the availability of extreme pornography; debates on the meaning and contemporary shape of federalism, citizenship and immigration policies in the UK, EU and beyond; investigations into law's capacity to respond to technological change, especially in the fields of bio-technologies and multi-faceted security challenges, including oversight of intelligence agencies; and to debates around Brexit. Durham Law School's research is relevant, ground-breaking and influential.

Our vibrant community comprises a diverse and international group of academics, undergraduate and postgraduate students as well as visiting scholars. Durham is an inclusive environment supporting established scholars alongside nurturing new generations of thought leaders, including our students. We proudly integrate our students into our research activities as much as possible. Durham Law School is a proud member of the International Association of Law Schools and the American Society of Comparative Law with all staff members of the UK's leading legal academic society, the Society of Legal Scholars.