N=1 M5-brane geometries
Brinne, B.; Fayyazuddin, A.; Husain, T.Z.; Smith, Douglas J.
Authors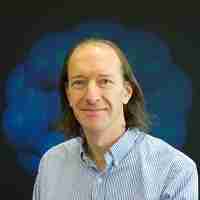 Abstract
We describe how to construct solutions to eleven-dimensional supergravity corresponding to M5-branes wrapped on holomorphic 2-cycles embedded in 3. These solutions preserve = 1 supersymmetry in four dimensions. In the near-horizon limit they are expected to be dual to = 1 large-N gauge theories in four dimensions by Maldacena's duality.
| | |
| --- | --- |
| Journal Article Type | Article |
| Publication Date | Mar 1, 2001 |
| Deposit Date | Mar 27, 2008 |
| Journal | Journal of High Energy Physics |
| Print ISSN | 1126-6708 |
| Electronic ISSN | 1029-8479 |
| Publisher | Scuola Internazionale Superiore di Studi Avanzati (SISSA) |
| Peer Reviewed | Peer Reviewed |
| Volume | 2001 |
| Issue | 03 |
| DOI | https://doi.org/10.1088/1126-6708/2001/03/052 |
| Keywords | M-Theory, Brane dynamics gauge theories, AdS-CFT Correspondence, Supergravity models. |
You might also like
Downloadable Citations