Accessibility of Apple iPad for partially sighted users: pilot study
Hewett, R.; Torgerson, C.; Douglas, G.
Authors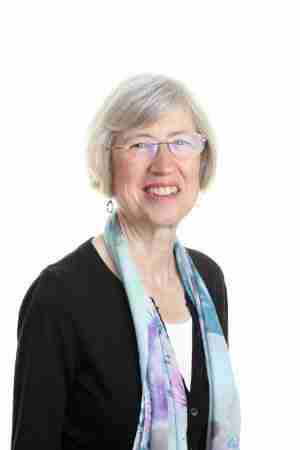 Abstract
Purpose – The purpose of this paper is to present the results of a pilot trial, investigating the accessibility provided by a tablet computer (Apple iPad) to individuals with visual impairment. The study was designed around an N-of-1 randomised controlled trial (RCT), which was replicated for 12 participants. It served as an opportunity to evaluate the use N-of-1 trials in studies involving people who are visually impaired. Design/methodology/approach – The study centred round an N-of-1 RCT, comparing the accessibility provided by control equipment (Windows computer) against the intervention equipment (Apple iPad). Twelve participants conducted six tests on the equipment as per randomisation, followed by a quantitative-based evaluation and short interviews. Findings – One-sided individual randomisation tests showed a significant result for overall satisfaction in favour of the tablet at the 0.05 significance level for seven of the participants. Participants identified several strengths of the iPad in helping a partially sighted user in accessing the internet: inbuilt zoom and magnification options; increased control as a result of the touch screen; and accessibility tools being built into the operating system. The main limitation suggested was the way the zoom function operates by enlarging the onscreen keyboard. This caused difficulties for those with more severe visual impairments using this function in inputting text. Originality/value – There has been limited research to substantiate positive reviews of the tablet computer for low-vision users. The results of this pilot study gives evidence in support of these potential benefits, and demonstrates the importance of a more thorough investigation.
Citation
Hewett, R., Torgerson, C., & Douglas, G. (2014). Accessibility of Apple iPad for partially sighted users: pilot study. Journal of assistive technologies, 8(1), 2-13. https://doi.org/10.1108/jat-09-2013-0029
| | |
| --- | --- |
| Journal Article Type | Article |
| Publication Date | Jan 1, 2014 |
| Deposit Date | Mar 5, 2014 |
| Publicly Available Date | Apr 8, 2015 |
| Journal | Journal of Assistive Technologies |
| Print ISSN | 1754-9450 |
| Publisher | Pavilion |
| Peer Reviewed | Peer Reviewed |
| Volume | 8 |
| Issue | 1 |
| Pages | 2-13 |
| DOI | https://doi.org/10.1108/jat-09-2013-0029 |
| Keywords | ipad, N-of-1, Randomized controlled trial, Tablet, Visually impaired. |
Files
Accepted Journal Article (490 Kb)
PDF
Copyright Statement
This article is © Emerald Group Publishing and permission has been granted for this version to appear here http://dro.dur.ac.uk/15028/. Emerald does not grant permission for this article to be further copied/distributed or hosted elsewhere without the express permission from Emerald Group Publishing Limited.
You might also like
Downloadable Citations