A Theory- and Evidence-Based Digital Intervention Tool for Weight Loss Maintenance (NoHoW Toolkit): Systematic Development and Refinement Study
Marques, Marta M; Matos, Marcela; Mattila, Elina; Encantado, Jorge; Duarte, Cristiana; Teixeira, Pedro J; Stubbs, R James; Sniehotta, Falko F; Ermes, Miikka; Harjumaa, Marja; Leppänen, Juha; Välkkynen, Pasi; Silva, Marlene N; Ferreira, Cláudia; Carvalho, Sérgio; Palmeira, Lara; Horgan, Graham; Heitmann, Berit Lilienthal; Evans, Elizabeth H; Palmeira, António L
Authors
Berit Lilienthal Heitmann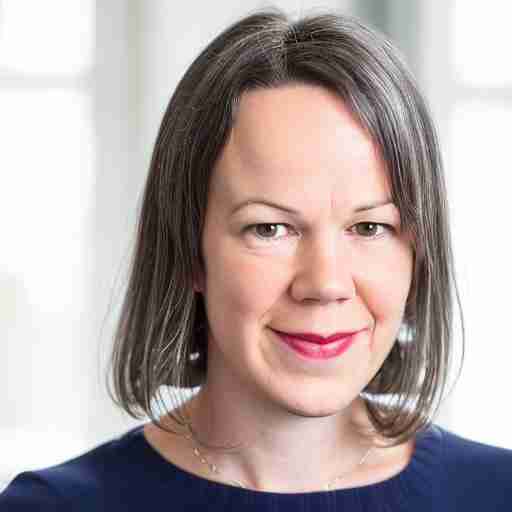 Abstract
Background: Many weight loss programs show short-term effectiveness, but subsequent weight loss maintenance is difficult to achieve. Digital technologies offer a promising means of delivering behavior change approaches at low costs and on a wide scale. The Navigating to a Healthy Weight (NoHoW) project, which was funded by the European Union's Horizon 2020 research and innovation program, aimed to develop, test, and evaluate a digital toolkit designed to promote successful long-term weight management. The toolkit was tested in an 18-month, large-scale, international, 2×2 factorial (motivation and self-regulation vs emotion regulation) randomized controlled trial that was conducted on adults with overweight or obesity who lost ≥5% of their body weight in the preceding 12 months before enrollment into the intervention. Objective: This paper aims to describe the development of the NoHoW Toolkit, focusing on the logic models, content, and specifications, as well as the results from user testing. Methods: The toolkit was developed by using a systematic approach, which included the development of the theory-based logic models, the selection of behavior change techniques, the translation of these techniques into a web-based app (NoHoW Toolkit components), technical development, and the user evaluation and refinement of the toolkit. Results: The toolkit included a set of web-based tools and inputs from digital tracking devices (smart scales and activity trackers) and modules that targeted weight, physical activity, and dietary behaviors. The final toolkit comprised 34 sessions that were distributed through 15 modules and provided active content over a 4-month period. The motivation and self-regulation arm consisted of 8 modules (17 sessions), the emotion regulation arm was presented with 7 modules (17 sessions), and the combined arm received the full toolkit (15 modules; 34 sessions). The sessions included a range of implementations, such as videos, testimonies, and questionnaires. Furthermore, the toolkit contained 5 specific data tiles for monitoring weight, steps, healthy eating, mood, and sleep. Conclusions: A systematic approach to the development of digital solutions based on theory, evidence, and user testing may significantly contribute to the advancement of the science of behavior change and improve current solutions for sustained weight management. Testing the toolkit by using a 2×2 design provided a unique opportunity to examine the effect of motivation and self-regulation and emotion regulation separately, as well as the effect of their interaction in weight loss maintenance.
Citation
Marques, M. M., Matos, M., Mattila, E., Encantado, J., Duarte, C., Teixeira, P. J., …Palmeira, A. L. (2021). A Theory- and Evidence-Based Digital Intervention Tool for Weight Loss Maintenance (NoHoW Toolkit): Systematic Development and Refinement Study. Journal of Medical Internet Research, 23(12), Article e25305. https://doi.org/10.2196/25305
| | |
| --- | --- |
| Journal Article Type | Article |
| Online Publication Date | Dec 3, 2021 |
| Publication Date | 2021-12 |
| Deposit Date | Feb 9, 2022 |
| Publicly Available Date | Feb 10, 2022 |
| Journal | Journal of Medical Internet Research |
| Publisher | JMIR Publications |
| Peer Reviewed | Peer Reviewed |
| Volume | 23 |
| Issue | 12 |
| Article Number | e25305 |
| DOI | https://doi.org/10.2196/25305 |
Files
Published Journal Article (1.4 Mb)
PDF
Publisher Licence URL
http://creativecommons.org/licenses/by/4.0/
Copyright Statement
This is an open-access article distributed under the terms of the Creative Commons Attribution License (https://creativecommons.org/licenses/by/4.0/), which permits unrestricted use, distribution, and reproduction in any medium, provided the original work, first published in the Journal of Medical Internet Research, is properly cited. The complete bibliographic information, a link to the original publication on https://www.jmir.org/, as well as this copyright and license information must be included.
You might also like
Downloadable Citations