Carbon and sediment fluxes inhibited in the submarine Congo Canyon by landslide-damming
Pope, Ed L.; Heijnen, Maarten S.; Talling, Peter J.; Jacinto, Ricardo Silva; Gaillot, Arnaud; Baker, Megan L.; Hage, Sophie; Hasenhündl, Martin; Heerema, Catharina J.; McGhee, Claire; Ruffell, Sean C.; Simmons, Stephen M.; Cartigny, Matthieu J.B.; Clare, Michael A.; Dennielou, Bernard; Parsons, Daniel R.; Peirce, Christine; Urlaub, Morelia
Authors
Dr Ed Pope edward.pope@durham.ac.uk
Honorary Fellow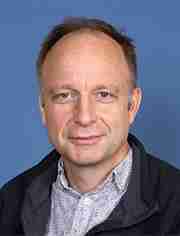 Abstract
Landslide-dams, which are often transient, can strongly affect the geomorphology, and sediment and geochemical fluxes, within subaerial fluvial systems. The potential occurrence and impact of analogous landslide-dams in submarine canyons has, however, been difficult to determine due to a scarcity of sufficiently time-resolved observations. Here we present repeat bathymetric surveys of a major submarine canyon, the Congo Canyon, offshore West Africa, from 2005 and 2019. We show how an ~0.09 km3 canyon-flank landslide dammed the canyon, causing temporary storage of a further ~0.4 km3 of sediment, containing ~5 Mt of primarily terrestrial organic carbon. The trapped sediment was up to 150 m thick and extended >26 km up-canyon of the landslide-dam. This sediment has been transported by turbidity currents whose sediment load is trapped by the landslide-dam. Our results suggest canyon-flank collapses can be important controls on canyon morphology as they can generate or contribute to the formation of meander cut-offs, knickpoints and terraces. Flank collapses have the potential to modulate sediment and geochemical fluxes to the deep sea and may impact efficiency of major submarine canyons as transport conduits and locations of organic carbon sequestration. This has potential consequences for deep-sea ecosystems that rely on organic carbon transported through submarine canyons.
Citation
Pope, E. L., Heijnen, M. S., Talling, P. J., Jacinto, R. S., Gaillot, A., Baker, M. L., …Urlaub, M. (2022). Carbon and sediment fluxes inhibited in the submarine Congo Canyon by landslide-damming. Nature Geoscience, 15(10), 845-853. https://doi.org/10.1038/s41561-022-01017-x
| | |
| --- | --- |
| Journal Article Type | Article |
| Acceptance Date | Jul 26, 2022 |
| Online Publication Date | Sep 29, 2022 |
| Publication Date | 2022-10 |
| Deposit Date | Oct 7, 2022 |
| Publicly Available Date | Mar 21, 2023 |
| Journal | Nature Geoscience |
| Print ISSN | 1752-0894 |
| Electronic ISSN | 1752-0908 |
| Publisher | Nature Research |
| Peer Reviewed | Peer Reviewed |
| Volume | 15 |
| Issue | 10 |
| Pages | 845-853 |
| DOI | https://doi.org/10.1038/s41561-022-01017-x |
Files
Published Journal Article (3.7 Mb)
PDF
Publisher Licence URL
http://creativecommons.org/licenses/by/4.0/
Copyright Statement
This article is licensed under a Creative Commons Attribution 4.0 International License, which permits use, sharing, adaptation, distribution and reproduction in any medium or format, as long as you give appropriate credit to the original author(s) and the source, provide a link to the Creative Commons license, and indicate if changes were made. The images or other third party material in this article are included in the article's Creative Commons license, unless indicated otherwise in a credit line to the material. If material is not included in the article's Creative Commons license and your intended use is not permitted by statutory regulation or exceeds the permitted use, you will need to obtain permission directly from the copyright holder. To view a copy of this license, visit http://creativecommons.org/licenses/by/4.0/.
You might also like
Downloadable Citations