Contribution of glaciers to water, energy and food security in mountain regions: current perspectives and future priorities
Clason, Caroline; Rangecroft, Sally; Owens, Philip N.; Łokas, Edyta; Baccolo, Giovanni; Selmes, Nick; Beard, Dylan; Kitch, Jessica; Dextre, Rosa María; Morera, Sergio; Blake, Will
Authors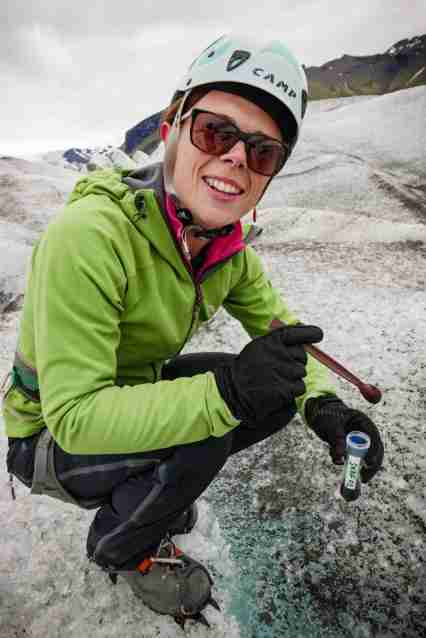 Abstract
Mountain glaciers are crucial sources of fresh water, contributing directly and indirectly to water, energy and food supplies for hundreds of millions of people. Assessing the impact of diminishing glacial meltwater contributions to the security of this resource is critical as we seek to manage and adapt to changing freshwater dynamics in a warming world. Both water quantity and quality influence water (in)security, so understanding the fluxes of water, sediment and contaminants through glacial and proglacial systems is required for holistic assessment of meltwater contribution to downstream resource security. In this paper we consider the socio-environmental role of and pressures on glacier-fed waters, discuss key research priorities for the assessment of both the quantity and quality of meltwater and reflect on the importance of situating our understanding within a transdisciplinary and inclusive research landscape.
Citation
Clason, C., Rangecroft, S., Owens, P. N., Łokas, E., Baccolo, G., Selmes, N., …Blake, W. (2023). Contribution of glaciers to water, energy and food security in mountain regions: current perspectives and future priorities. Annals of Glaciology, https://doi.org/10.1017/aog.2023.14
Files
Published Journal Article (1.6 Mb)
PDF
Publisher Licence URL
http://creativecommons.org/licenses/by/4.0/
Copyright Statement
This is an Open Access article, distributed under the terms of the Creative Commons Attribution licence (http://creativecommons.org/licenses/by/4.0/), which permits unrestricted re-use, distribution and reproduction, provided the original article is properly cited.
You might also like
Downloadable Citations